Bespoke Housekeeping: Growing a Local Business with SEO 
Discover how We Scale Startups refreshed offline and online branding, improved social branding and generated leads for this local business.
Bespoke Housekeeping Services (BHS) is a high-quality domestic cleaning company based in the 'Home Counties' that offers a range of services including several types of cleaning services.
After taking the time to speak to the CEO of the company, Larissa, we were able to identify the outcomes she'd ideally like to see. These included:
Greater brand awareness
Better digital footprint
A modern, up-to-date website
Lead generation via social media and the website
A better Google My Business profile
We took the time to understand what their end goals to identify what tasks we needed to do on the way. In order to help them generate more high-quality leads from their website we assisted with the following tasks:
Conducting customer research to identify their key personas and future markets
Designed, developed and built a new website and social media strategy
Built a 'growth machine' to drive high-quality leads
Refreshed offline and online branding
Development of digital brand
Improved social branding 
More leads than they can handle!
Daniel helped us with Google Ad Grants and Google Ads. Ha gave us insights on how to spend the Google Ad Grants budget in the wisest possible way. He was able to share with us how some of the companies he has worked for, have used Google Ad Grants in the past, which was very helpful. Knowing the theory is one thing but having reference experience is a completely different thing. Daniel has a lot of the later as far as Google Ads go.
Thank you for being a great sounding board and giving great feedback. Daniel knows his stuff and is definitely worth chatting with.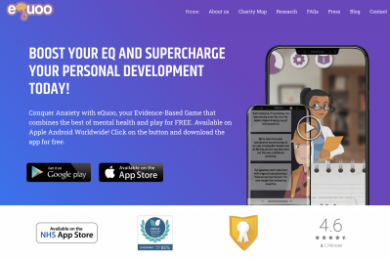 Discover how We Scale Startups worked with eQuoo to establish the brand, identify good execution channels and optimise customer acquisition.