Marketing A CBD Brand With Advertising Restrictions 
Working with UK restrictions to scale sales and increase customer Life Time Value (LTV) for a science-backed CBD marketplace.
Greenscreen is a CBD marketplace which offers a wide range of cannabis products including oils, cosmetics and body care. Unlike similar platforms, Greenscreen performs lab testing on all products on the platform, ensuring a consistently high-quality, clinically-backed product range. Despite its unique positioning, Greenscreen faced the challenge of advertising restrictions around CBD products. Hoping to come up with innovative solutions to grow their sales, Greenscreen looked to We Scale Start Ups to develop and execute a digital marketing strategy.
Our challenge was to come up with solutions to CBD advertising restrictions on Facebook, Twitter, Instagram and Google AdWords in order scale sales and increase customer Life Time Value (LTV) for a CBD marketplace in the UK.
We worked closely with Greenscreen in person to develop all aspects of their brand and digital marketing strategy. This involved refining customer personas, identifying scalable channels, improving customer (Life Time Value) LTV, and improving website conversion rate optimisation (CRO).
We started with customer research and moved onto message testing and channel experimentation. These tasks include:
Customer persona research
Message testing
Website development
Brand refresh
Multiple organic social media campaigns
Paid acquisition
Redeveloped brand
Refreshed the website
Increased revenue
"Daniel has proven himself, again and again, to be an efficient and effective data-lead growth expert, looking forward to working with him again soon."
Daniel was very responsive. We got down to business right away and he pointed out a few key areas that I needed to pay attention to get some quick ROI. Look forward to a follow up to dive deeper into it.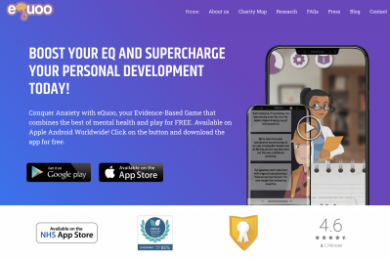 Discover how We Scale Startups worked with eQuoo to establish the brand, identify good execution channels and optimise customer acquisition.