Our Services
We pride ourselves on delivering compelling, digital marketing solutions. Our winning solutions and experiences help many of our clients interact and engage with their customers in the best possible way.
We use strategy and experience to generate results
We work across all areas of your business. Because true growth isn't just about sales & marketing. It's at the intersection of business, product, marketing & UX. Our strategies are designed to achieve the following goals:
Build
We build your growth machine.
Data is integral to the finer of our process. Properly acquiring, processing and converting data to insights helps us to answer questions faster and more accurately than ever before. It is how we lead the pack.
We focus on the big picture. This way we can understand how customers interact with your business from all perspectives, maximising life-time-value and customer acquisition.
Improve your Marketing knowledge by discovering our range of resources
Phenomenal call with Daniel Johnson! So much covered in 30 minutes. He's a great listener! Very quickly grasped my branding concern and how it may affect growth. The advice that followed was invaluable. We even had time left to discuss pricing.. he taught me a great trick there. And I learned something I never knew about how people shop in Asia compared to the West. He also taught me the biggest mistake he sees startups make when it comes to growth and more! Such a great dude and a value-packed call :)
Peter Antonov
Founder and CEO at Shopppme
Daniel has a lot of expertise in Growth Hacking and he shows it in his session. 100% recommended
Norberto Gonzalez Sfeir
CEO en Flexpacio
"A big SEO nerd" — Had a fantastic session with Daniel about SEO and content marketing. Daniel gave a very easy to understand high level overview, as well as ver knowledgable answers to more detailed questions. He also shared specific ideas for our case as well as helpful tools. Highly recommended!Markus Hofmann
Markus Hofmann
Director of Product & Design
Marketing a Restricted Category: Greenscreen CHALLENGE Scale sales and increase customer Life Time…
Scaling a Startup: eQuoo, The Mobile Mental Health Game CHALLENGE Establish the eQuoo brand,…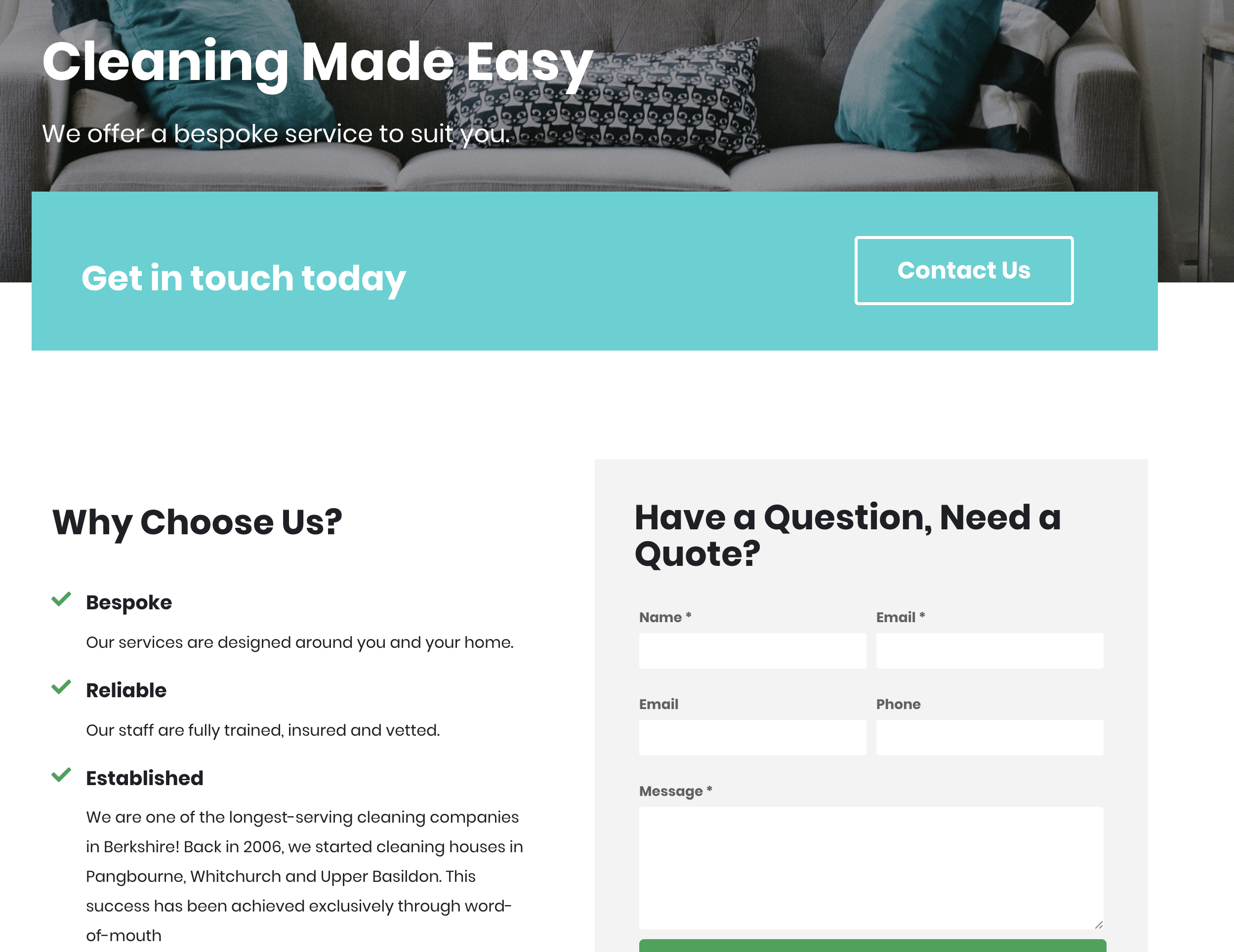 We helped a local cleaning service dominate local rankings and generate more leads purely…