Testimonials
We are very proud of the service we provide to our customers. In fact, we see client relationships as much more personal than that of most agencies in our field. Our client relationships do not start at 9am and end at 6pm, as we know that few startups are bound to normal hours. And neither do they want a stuffy formal agency who cannot adjust to the demands of the startup space.
"Daniel's expertise is evident by the results he brings to the table, with the ability to look at growth challenges strategically and close up."
Anthony Gale
CEO, Shoprocket
"I am very impressed by Daniel's detailed insight when working with startups through Google Launchpad. He is an excellent digital marketing expert. I'd hire again."
James Lethem
Google Launchpad
"Daniel has proven himself, again and again, to be an efficient and effective data-lead growth expert, looking forward to working with him again soon."
Matthew Eisner
Matthew Eisner Consulting
"We asked Daniel to develop a clear uncomplicated website for our cleaning business. We said the content and style should reflect the business model and he responded to the challenge in a very professional manner, on budget and in a very short time. Perfect!"
Larissa Johnson
Bespoke Housekeeping Service
"Daniel and Ludo have been a great asset to helping us scale our digital marketing efforts. Both of them have a diverse range of skills - from copywriting through to landing page creation. They are also very knowledgable with growth strategies and we've seen great results from their advice."
"I'm cofounder and CEO here at LessonsUp, and wanted to let you know how valuable your talk on SEO was for me and my team. There are so many areas to focus on within SEO as a new startup that it's hard to focus on anything, but your advice to consider goals for what we need to do right now really helped us narrow in on what we need to do. Big big thank you!"
Malinda Coler
CEO at LessonUp
"Friendly and detailed advice for all the points I have raised. Really enjoyed talking to Daniel. He gave me advice and ideas on how to develop my role and skills further. Most likely will book more. Thanks!"
Daniel was very helpful and gave me very good tips.
Awesome to get Dan's feedback on a new product we're working on. Thanks Dan!
Daniel gets right to the point and doesn't pull punches, which is great. He gave me some useful advice on how to perform critical assumption planning via his ICE methodology.
Daniel is a skilled growth expert with deep knowledge in paid media and also the field of angel investment. It was a true pleasure to meet and speak to Daniel! V.
It was a pleasure to connect with Daniel and discuss how I can improve my marketing efforts. He was very friendly and gave me lots of useful advice.
Daniel was efficient with our call (which I appreciated)! He gave some high level ideas on how we could grow which is exactly what we were looking for!
Was great talking to Daniel to get an outside view on the paid campaigns (performance campaigns) that we've run and possible areas for optimization. We discussed audience targeting, copy, the offer and increasing number of touchpoints with the audience to engage further and clarifying the value proposition.
Daniel was super helpful and patient. He listened to the problem statement patiently and gave helpful tips and encouraged the use of Facebook Groups to get beta users for my startup. Thanks Daniel
Although my problem statement was pretty broad, Daniel did his best to help me with whatever he could. Thanks, Daniel.
Daniel helped us with Google Ad Grants and Google Ads. Ha gave us insights on how to spend the Google Ad Grants budget in the wisest possible way. He was able to share with us how some of the companies he has worked for, have used Google Ad Grants in the past, which was very helpful. Knowing the theory is one thing but having reference experience is a completely different thing. Daniel has a lot of the later as far as Google Ads go.
Daniel shared me helpful insights on how to create a returning audience in
Failory
and be able to create a community of users who weekly interact with the site and within them.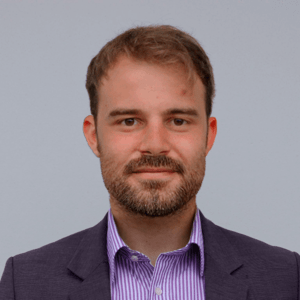 Daniel was very responsive. We got down to business right away and he pointed out a few key areas that I needed to pay attention to get some quick ROI. Look forward to a follow up to dive deeper into it.
Daniel was patient, insightful, and was very helpful in answering questions I had that I was struggling to find elsewhere.
What a guy! Daniel jumped in and gave me instant clarity on what I was doing right and what needed work when it came to my marketing automation. He was full of great tips and strategies and he clearly knows his stuff. Highly recommend a call with him!
Daniel is quick at identifying how to solve your pain point. After 2 months of speaking with him, I implemented everything we spoke about and booked a second call. His knowledge has been a game-changer.
"Daniel was fantastic. He understood my business straight away and not only covered areas I was asking about, but put forward ideas I would never have imagined. Extremely insightful and helpful!"
Dan Thompson
Co-Founder & CEO Kluster
Thank you for being a great sounding board and giving great feedback. Daniel knows his stuff and is definitely worth chatting with.
I think it was awesome to meet with Daniel because he was an expert on SEO and at the same time patiently guided me on how to improve my website ranking. Thank you!
I liked that the conversation with Daniel was straight on point. He told me exactly what I needed to know and gave me some very good insights and tips on how to approach my issue!
Mladen Vachkov
Marketing Director at Cosmos Thrace
"A big SEO nerd" — Had a fantastic session with Daniel about SEO and content marketing. Daniel gave a very easy to understand high level overview, as well as ver knowledgable answers to more detailed questions. He also shared specific ideas for our case as well as helpful tools. Highly recommended!Markus Hofmann
Markus Hofmann
Director of Product & Design
Daniel has a lot of expertise in Growth Hacking and he shows it in his session. 100% recommended
Norberto Gonzalez Sfeir
CEO en Flexpacio
Phenomenal call with Daniel Johnson! So much covered in 30 minutes. He's a great listener! Very quickly grasped my branding concern and how it may affect growth. The advice that followed was invaluable. We even had time left to discuss pricing.. he taught me a great trick there. And I learned something I never knew about how people shop in Asia compared to the West. He also taught me the biggest mistake he sees startups make when it comes to growth and more! Such a great dude and a value-packed call :)
Peter Antonov
Founder and CEO at Shopppme
I just had the most mind-blowing GrowthMentor call with Daniel since I had signed up on the platform. Actually, I just expected Daniel to give me some Google Ads tips for my online store. However, he absolutely over-delivered and gave me so many tips and tricks to skyrocket sales and conversions of my entire ecommerce business. Daniel sees so many things I have never been aware of. Thanks to his tips, I am sure that I will soon double the conversion rate of my entire online store. I could not imagine any way to better invest my time than to call with Daniel. Thank you!
Daniel was sharp and understood what we were doing and going through right out of the gate. He gave us amazing insight and resources. Would definitely recommend him. Thanks Daniel!
Daniel was fantastic. Joining my first call with a mentor, I was flustered and did not know what to expect. Daniel gave me great advice, not only on strategy for my client, but how to communicate effectively.