Engineering Scalable Growth
We're a growth marketing agency that helps startups create 'growth machines' to generate predictable, repeatable and scalable growth.
Trusted by Enterprise & Startups Alike
WHY WE'RE DIFFERENT
Growth Experts
Our unique and flexible structure and team of highly specialised domain matter experts allow us to dominate marketing channels.
We help you get high-quality leads through our customer empathy and data-driven approach.
ADVANCED PPC
We generated over £5 million in revenue for our clients using paid acquisition in 2019.
PAGE 1 SEO
Our clients currently rank for 48 highly competitive search terms.
FULL STACK SERVICE
We offer a full range of marketing services, from paid acquisition to video production.
Grow Your Customer Base with Data
By using real-world data and deeply understanding your customers, we create more effective Growth Machines.  
"Daniel's expertise is evident by the results he brings to the table, with the ability to look at growth challenges strategically and close up."
Anthony Gale
CEO, Shoprocket
"I am very impressed by Daniel's detailed insight when working with startups through Google Launchpad. He is an excellent digital marketing expert I'd hire again."
James Lethem
Google Launchpad
Marketing a Restricted Category: Greenscreen CHALLENGE Scale sales and increase customer Life Time…
Scaling a Startup: eQuoo, The Mobile Mental Health Game CHALLENGE Establish the eQuoo brand,…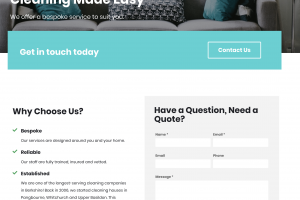 We helped a local cleaning service dominate local rankings and generate more leads purely…